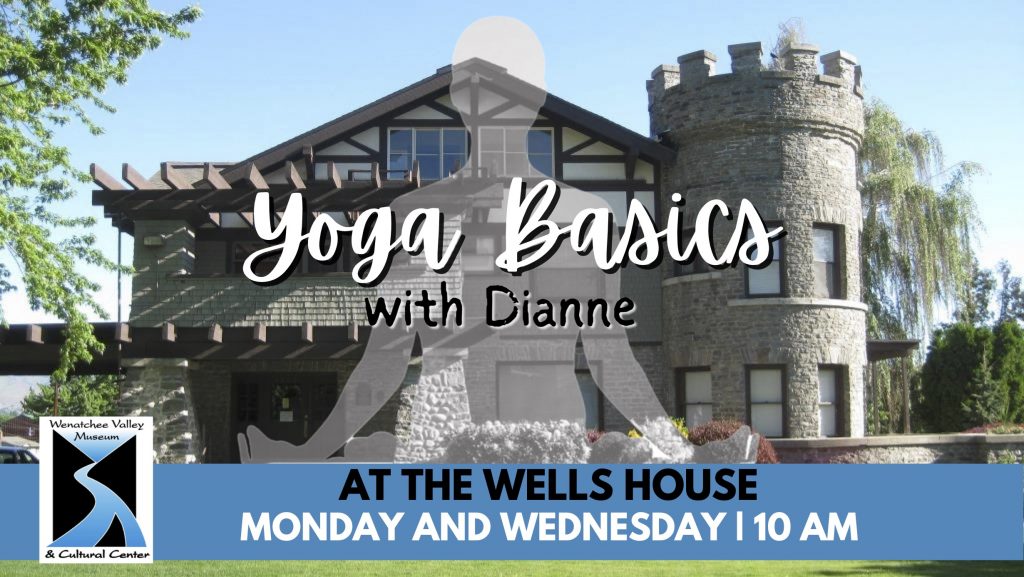 Mondays and Wednesdays at 10 AM at the Historic Wells House.
Wells House 801 Nelson Ave (located on the Wenatchee Valley College Campus)
You may choose to take the class one or two days per week.
Prices for November:
One day series, either Monday or Wednesday, is $50 for members and $60 for non-members.
Class on both Monday and Wednesday is $90 for members and $110 for non-members.
Class for a single drop-in day is $15.
Improve your flexibility, balance, strength, and relaxation using basic yoga postures and breathing techniques while enjoying the charm of the Wells House.
Dianne McCammon will lead this small, adults-only yoga series. Yoga Basics is slower-paced and focuses on developing a clear and safe alignment of fundamental postures. This series of classes is designed for beginners, those recovering from injury or anyone wanting to refine their current practice. Come learn, play, and maybe even break a sweat in a supportive environment. All bodies are welcome.
Dianne is certified at the 500-hour level with Yoga Alliance and is a Registered Yoga Therapist with International Association of Yoga Therapists.
Please bring your mat and water. Space is limited.