Quartet for the End of Time
Quartet for the End of Time by Oliver Messiaen
Rachel Yoder, clarinet, Luke Fitzpatrick, violin, Rose Bellini, cello, & Jesse Myers, piano

This masterwork examining the spirituality of the Book of Revelation, composed by Olivier Messiaen while imprisoned in a German prisoner-of-war camp during WWII, will be performed in the nave in contemplation of Palm Sunday and the coming Holy Week.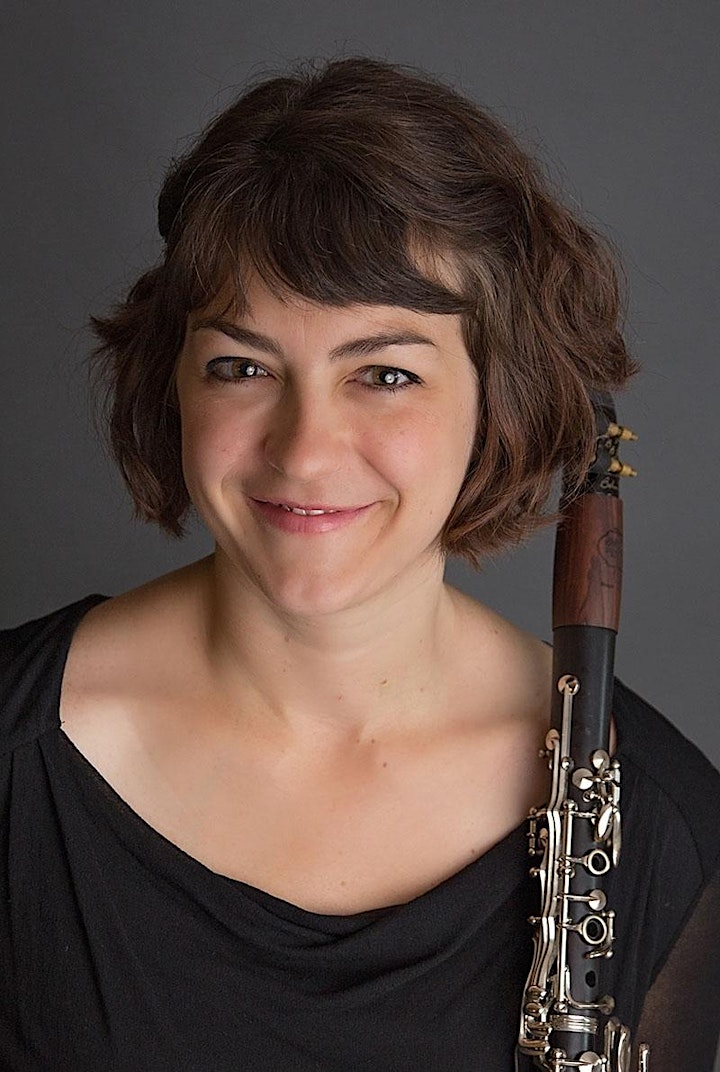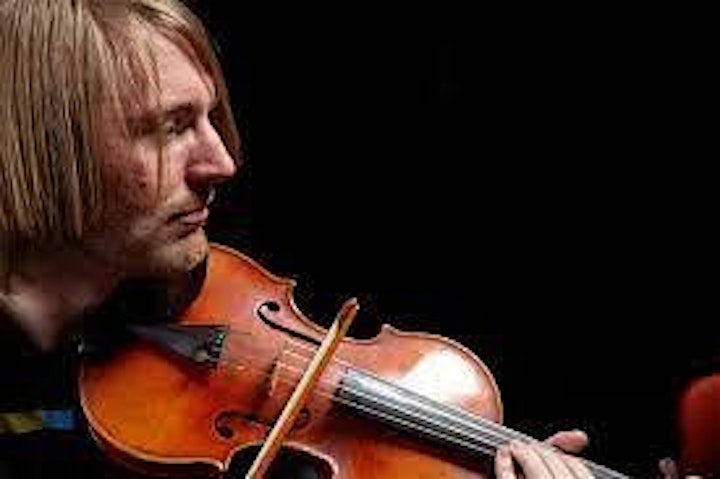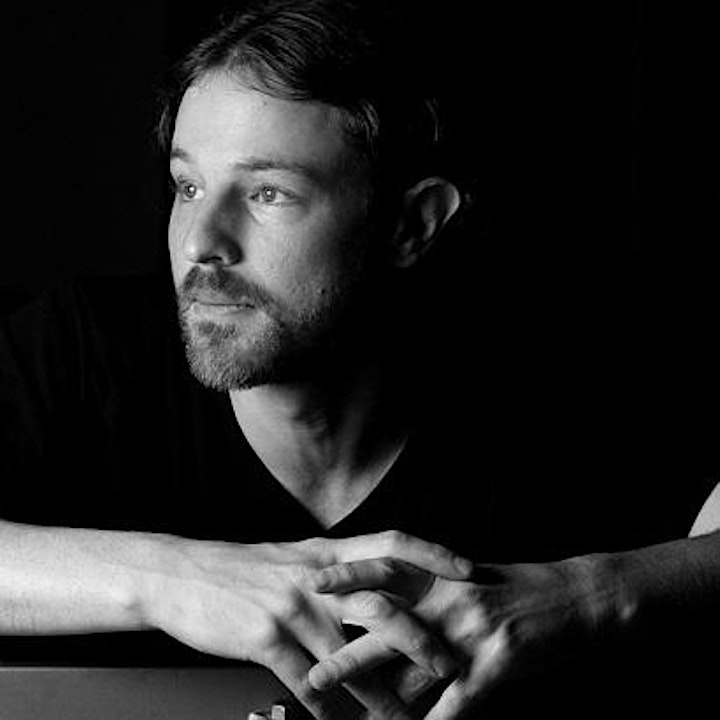 Clarinetist Rachel Yoder is a Seattle-area contemporary music specialist and instructor of clarinet at Western Washington University. This program features the world premiere of her composition Domestic Loops, for bass clarinet, effects pedals, and fixed media. Domestic Loops explores the repetition and cyclical nature of domestic work and caregiving through prerecorded sounds of appliances and voice with live clarinet looping—at times gritty and noisy, at times beautiful.
Luke Fitzpatrick is a violinist and musician dedicated to experimental and explosive performance. He is a founding member and artistic director of Inverted Space, a Seattle-based new music collective. Recent solo violin performances include the complete Sonatas and Partitas by J.S. Bach, Freeman Etudes by John Cage, and Luigi Nono's La Lontananza Nostalgica Utopica Futura with both André Richard and Marcin Pączkowski. As a soloist, he has performed Earle Brown's Centering and Giancinto Scelci's Anahit with Inverted Space, Ralph Vaughn William's Violin Concerto with Seattle Philharmonic Strings and Luciano Berio's Corale with Seattle Philharmonic. For the past 4 years, Luke has been incredibly involved with the Harry Partch Ensemble residing in Seattle. In 2017, he gave the world premier of the Complete Works for Adapted Viola and Intoning Voice by Harry Partch and was selected as an Artist-In-Residence by the Jack Straw Foundation to record it in its entirety. He has performed Partch's music over the world, including residencies at The University of Illinois, The University of Missouri-Kansas City, Beyond Microtonal Festival in Pittsburgh, PA, and at the Teatro Colón in Buenos Aires, Argentina. He has worked personally with composers such as Brian Ferneyhough, Helmut Lachenmann, Ben Johnston, Charles Corey and Qasim Naqvi. He is currently concertmaster of Seattle Philharmonic Orchestra, Seattle Festival Orchestra and NW Mahler Festival.
Cellist Rose Bellini is an avid performer of a wide variety of music, especially contemporary and experimental music. Currently based in Seattle, Washington, she regularly performs with classical music ensembles, modern dance companies, bands, and chamber and orchestral groups from New York City to San Francisco. A founding member of mixed-chamber ensemble Redshift, she also currently plays with Seattle Modern Orchestra and has appeared with Hotel Elefant, the Wordless Music Orchestra, Ensemble Signal, FLUX Quartet, Orchestra of St. Luke's, East Village Opera Company, Phoenix Ensemble, folk and rock bands, and in venues from ranging from neighborhood bars to Carnegie Hall. Bellini frequently collaborates with living composers from around the world and often premieres and records new works for cello and for chamber ensemble. A doctoral graduate of Indiana University-Bloomington, her primary teachers were Emilio Colón and János Starker. As an arts entrepreneur, she has established herself as a resourceful fundraiser and leader in the music and arts community working in development for a variety of organizations. She serves on the board of the Switchboard Music Festival in San Francisco.
Jesse Myers is an adventurous explorer of music that expands the possibilities of the piano. Always striving to push his performances into new realms, Myers frequently performs music for prepared piano, new music for piano and electronics, as well as traditional classical literature in nontraditional settings. His recent work with the prepared piano and electroacoustic music has led to tours across the country including artist residencies and solo guest performances at universities, conservatories, and music festivals. Locally, his solo concerts have been featured in many outlets such as King FM, Seattle Magazine, City Arts Magazine, and Second Inversion, while frequently appearing in The Stranger's curated best concerts. Mr. Myers has chosen the vocation of being a lifetime student of the piano and tireless teacher of its techniques and repertoire. He prides his pedagogy on the ability to be adaptive to the artistic inclination and individuality of the student. With students ranging from concert pianists to internationally touring pop artists, Myers strives to achieve high levels of artistic expression through whole-body awareness techniques, regardless of musical style. Jesse Myers is on the faculty at Cornish College of the Arts teaching classical piano and new music. He has a Master of Music degree from the University of Washington in piano performance. He also attended Bowling Green State University, where he earned his Bachelor of Music in piano performance. His important teachers have been Robin McCabe, Virginia Marks, Valrie Kantorski, and Marylin Shrude.