Nordic Chamber Music: Norway
Der skreg en fugl
A Bird Cried Out (Der skreg en fugl)
Nordic song specialist, soprano Laura Loge ("Whether she was singing about dew, butterflies, or life Loge's characterful and versatile voice easily adapted to each song's style." – The Gathering Note) and brilliant pianist Angela Draghicescu ("amazing at the piano, her playing was playful and characterized by beautiful melody" – Frettabladid – Iceland) will perform songs from their newest collaboration – an album of previously-unrecorded songs by Norwegian women entitled A Bird Cried Out (Der skreg en fugl). The duo will introduce you to this treasure trove of songs by Agathe Backer-Grøndahl, Anne Marie Ørbeck, Mon Schjelderup, Pauline Hall, Theodora Cormontan, Anna Lindeman, Hanna Marie Hansen, and many more, leaving you curious and inspired by the mere existence of this beautiful music.
Featuring:
Laura Loge, soprano
Angela Draghicescu, piano
On the program:
Previously unrecorded songs by Agathe Backer-Grøndahl, Anne Marie Ørbeck, Mon Schjelderup, Pauline Hall, Theodora Cormontan, Anna Lindeman, Hanna Marie Hansen, Magde Bugge, Inger Bang Lund, Hilda Neupert, and Inga Lærum Liebich.
Season Tickets Available Here.
More info at nordicchambermusic.org
Artist Bios
Soprano Laura Loge has been hailed for her "luminous stage presence" and "characterful and versatile voice." Opera roles include Violetta (La Traviata), Musetta (La Bohème), Micaëla (Carmen), Ännchen (Der Freischütz), Lisa (La Sonnambula), La Fée (Cendrillon), Pousette (Manon), Heron, Raven & Eagle (Our Earth), Lucy (The Telephone), Guadalena and Ninetta (La Perichole), Rosalinda (Die Fledermaus), Second Lady (Magic Flute), Goddess Diana (Iphigénie en Aulide), Suor Genovieffa (Suor Angelica) and Miss Silverpeal (The Impresario). On the concert stage she has performed as the soprano soloist in Mozart's Requiem, Beethoven's Ninth Symphony and Incidental Music to Egmont, Nielsen's Symphony no. 3, Fauré's Requiem, Grieg's Songs for Soprano and Orchestra and Peer Gynt, David Monrad-Johansen's Syv Sanger arranged for chamber orchestra and soprano, Schumann's Mass and Requiem, Handel's Messiah, and Verdi's Requiem. She has appeared with the Seattle Opera, Puget Sound Opera, Rimrock Opera, Intermountain Opera, Northwest Opera in Schools, Etc., Puget Sound Concert Opera, Boston Opera Collaborative, Longwood Opera, Icicle Creek Music Center, Mostly Nordic Chamber Music Series, Second City Chamber Music Series, Thalia Symphony, Wenatchee Valley Symphony, Philharmonia Northwest, Seattle Modern Orchestra, Sammamish Symphony, Yakima Symphony Orchestra, Bremerton Symphony, Masterworks Chorale and Orchestra as well as numerous concerts and recitals. During the pandemic, Laura appeared in virtual concerts with the Northwest Edvard Grieg Society, the Grieg Society of Minnesota, Music Center of the Northwest, and Tacoma Opera's Intermezzo series.
Ms. Loge specializes in Nordic art song which she has performed across the United States and in Norway. She toured the Northwest with pianist Sandra Mogensen performing a concert of Grieg's Opuses 33 & 66, sang several times for and was the Honorary Marshal for Ballard's syttende mai parade, was the featured soloist at the Scandinavian Cultural Center's Greater Tacoma Peace Prize banquet and the Ballard Sons of Norway. She organized and presented memorial concerts in Seattle, Washington D. C. and New York City in response to the 2011 terror attack in Norway, has performed Songs for Soprano and Orchestra by Edvard Grieg, has been featured frequently in the Mostly Nordic Chamber Music Series, has given numerous recitals at the Nordic Heritage Museum and other venues around Seattle, and appeared on the radio broadcasts, Live By George and Northwest Focus Live. She has released two CDs entitled, Breaking the Language Barrier: Songs in Norwegian and Danish, Composed by Foreigners, and Songs & Piano Music of Edvard Grieg; Op. 33 & 66. She anticipates the release of a new album Der skreg en fugl with pianist Angela Draghichescu in early 2024 featuring songs by Norwegian women which have not been previously recorded. She performed in Edvard Grieg's villa in Bergen, Norway as part of the 2015 International Workshop on the Songs of Edvard Grieg. She is the Artistic Director of Nordic Chamber Music, the Founder and President of the Northwest Edvard Grieg Society, the Music Series Manager at St. Mark's Cathedral, and the former Artistic Director of the Mostly Nordic Chamber Music Series at the National Nordic Museum in Seattle.
Ms. Loge was the Norwegian expert, translating, phonetically transliterating and recording texts of sixteen songs for a new three volume anthology of Nordic songs entitled Midnight Sun, compiled and edited by Mimmi Fulmer of the University of Wisconsin, Madison, published by Subito Music. She coaches singers and gives presentations, workshops, and masterclasses on Norwegian lyric diction and song repertoire to students of all ages.
Ms. Loge received her Bachelor's degree in Vocal Performance from St. Olaf College. She was awarded a full scholarship to study Scandinavian art song at the University of Stavanger Conservatory of Music in Norway, studied Italian bel canto technique and repertoire with Signora Rosanna Lippi in Italy, and as a student of Edward Zambara, she received her Master of Music degree in Vocal Performance from the New England Conservatory.
Praised by the New York Times as "elegant and spectacular " pianist Angela Draghicescu has established an international reputation as a sought-after pianist and chamber musician and educator. She has performed in major concert halls across North America and throughout Europe, Asia, and Latin America. Engagements have included performances at Carnegie Hall, Concertgebouw, Kaufmann Center, Konserthuset -Stockholm, Oslo Philharmonic, Rudolfinium in Prague, and the George Enescu Philharmonic.
Her collaborations include many of today's leading artists such as James Ehnes, Doc Severinsen, Frank Huang, Noah Bendix-Balgley and members of the Berlin Philharmonic, Canadian Brass, Chicago, New York, and London symphonies. She has appeared in concerts with Maxim Vengerov, René Fleming, Joyce di Donato, and Angela Gheorghiu and has enjoyed collaborations with many leading conductors including Zubin Mehta, Carl St.Claire, David Zinman, and Edwin Outwater.
Previous performances included esteemed guests such as the members of the Royal Families of Sweden, Norway, and England. In 2018 she was honored to receive the invitation of Romania's President Klaus Johannis to perform for the Three Seas UN Summit for five European Union state leaders. Her festival appearances include the Seattle Chamber Music Society, George Enescu International Festival, Rocky Ridge Music Festival, Interlochen Arts Academy and Si Piano in Switzerland. She has been broadcast live on Medici TV, BBC Radio 3, Classical King FM Seattle, NPR, WQXR New York, WFMT Chicago, Romanian National Radio, and Ruv Ras 1 Iceland.
Deeply committed to expanding chamber music repertoire, she has commissioned and premiered works by composers William Bolcom and Jennifer Higdon. A huge promoter of the works of George Enescu, her research on the music of George Enescu has led to the rediscovery of George Enescu's first piano trio, a work lost for over 50 years. The trio received its U.S. premiere with James Ehnes and Ani Aznavoorian during the Seattle Chamber Music Festival 2019. Her tireless efforts have received the recent praise of the New York Times who credited her for being an authority on the Romanian composer.
Highlights of the 2022-2023 season includes new releases on Naxos, Bis and Sono Luminus records with violist Elias Goldstein and members of the Berlin Philharmonic, and a tour of Norwegian Art Song bringing awareness to the under-represented female composers of Norway. Additional upcoming collaborations include recitals with the concertmaster of the New York Philharmonic Frank Huang, Queen Elizabeth top prize-winner cellist Marcel Kits, violist Ettore Causa, violinist Eugene Tzikindelean, and Canadian Brass and Takacz quartet members in Costa Rica, Mexico, Argentina, Romania, Germany, and the United States.
An activist, Angela has participated and curated numerous humanitarian and educational programs with organizations such as the Refugees International, the Bill Gates Foundation, and the Francis Walton Foundation bringing awarness to global crises and social injustice. Angela is the co-artistic director of the newly founded concert series Women Who Score promoting works by female composers, in collaboration with Olympic Gymnast Nadia Comaneci.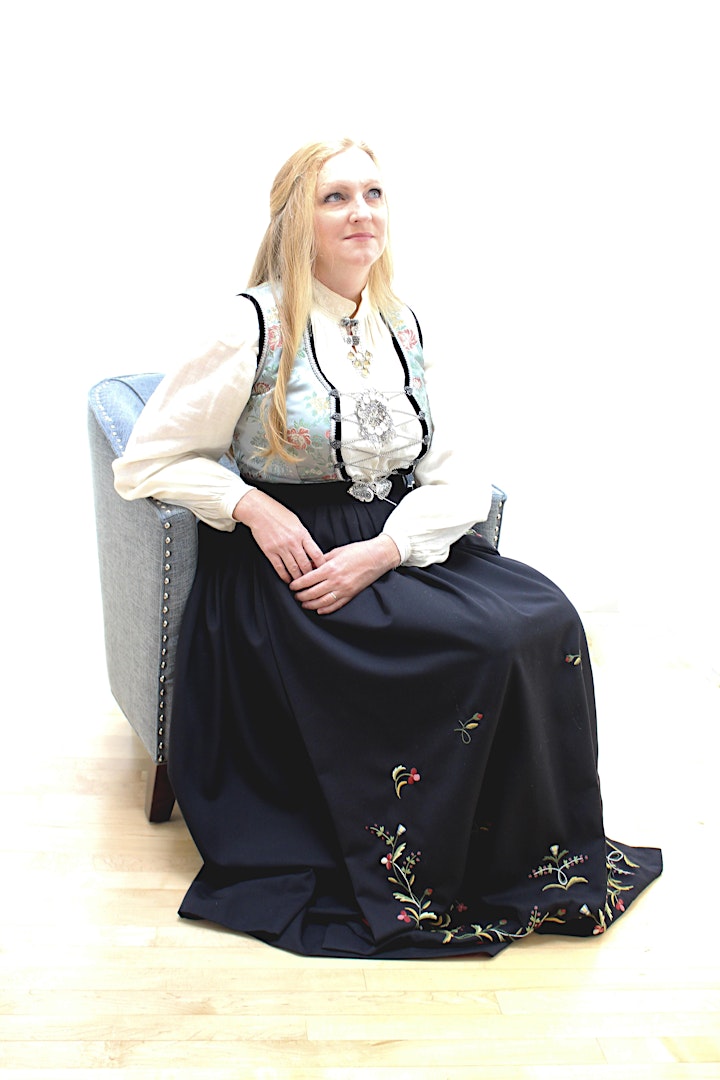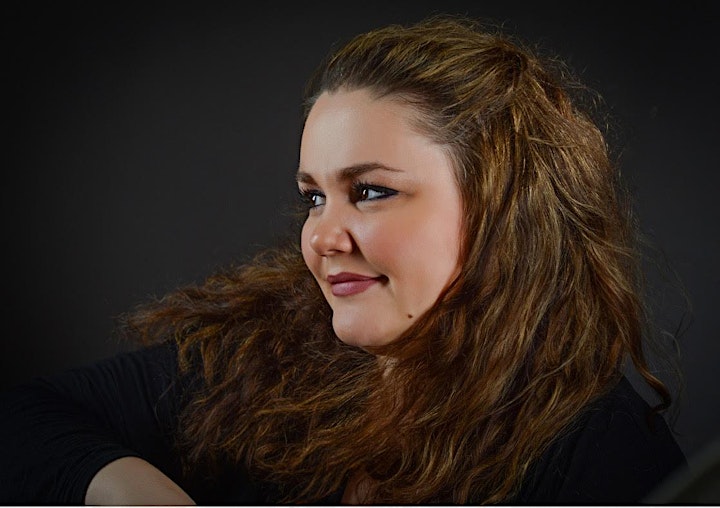 The Nordic Chamber Music Series is produced by the Northwest Edvard Grieg Society.
If you would like to support this series and ensure its future, please donate here!
More info at nwegriegsociety.org