Mushroom Mania: A Fungal Foray
Join our naturalist guides for a wild mushroom identification walk on our trails!
Toadstools, puffballs, chicken of the woods, witches' butter, stinkhorns, turkey-tail, earthstar, shaggy manes…fungi have such fabulous common names! 
Join us for a wild mushroom identification walk and see what's growing in IslandWood's forest on Bainbridge Island. You'll learn where to look for different species and gain identification tricks of the trade from seasoned foragers.
Mushrooming is a fun and addictive hobby!  Your guides will share information on how you can get involved and stay connected to other enthusiasts and the best resources and tools to learn more.
$15/adults and $10/kids
This program is designed for adults and youth ages 6 years and up.
Enjoy cookies and hot cider at a roaring bonfire after the hike, as you mix n' mingle with other mycological enthusiasts and learn more about educational mushroom-themed events in our area!
This expedition is great for families to learn how to safely discover and identify mushrooms.
We will not be harvesting fungi for take-home, but we will introduce you to the techniques of ethical and safe foraging.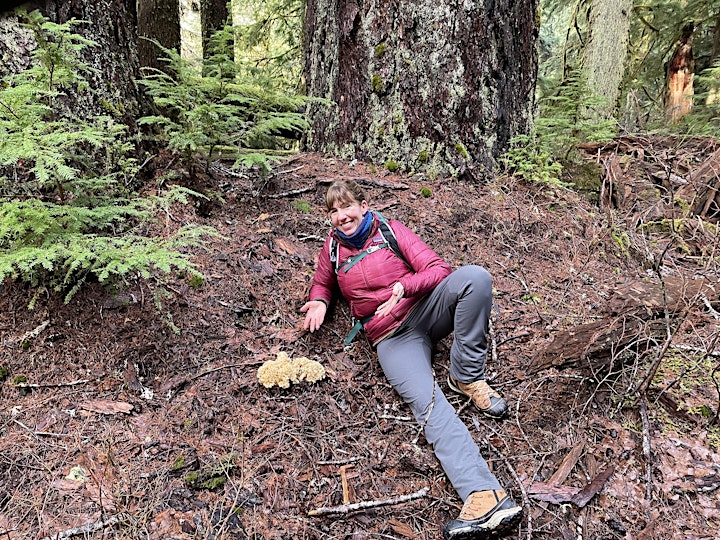 IslandWood has been so grateful to partner with our buddies and mentors at the Kitsap Peninsula Mycological Society for over a decade to bring you Mushroom Mania! Special thanks to their volunteer guides and instructors for illuminating the forest floor (and stumps, and trunks) for us. We recommend you check them out if you're looking to learn more, as they have great events all year long. We love you KPMS!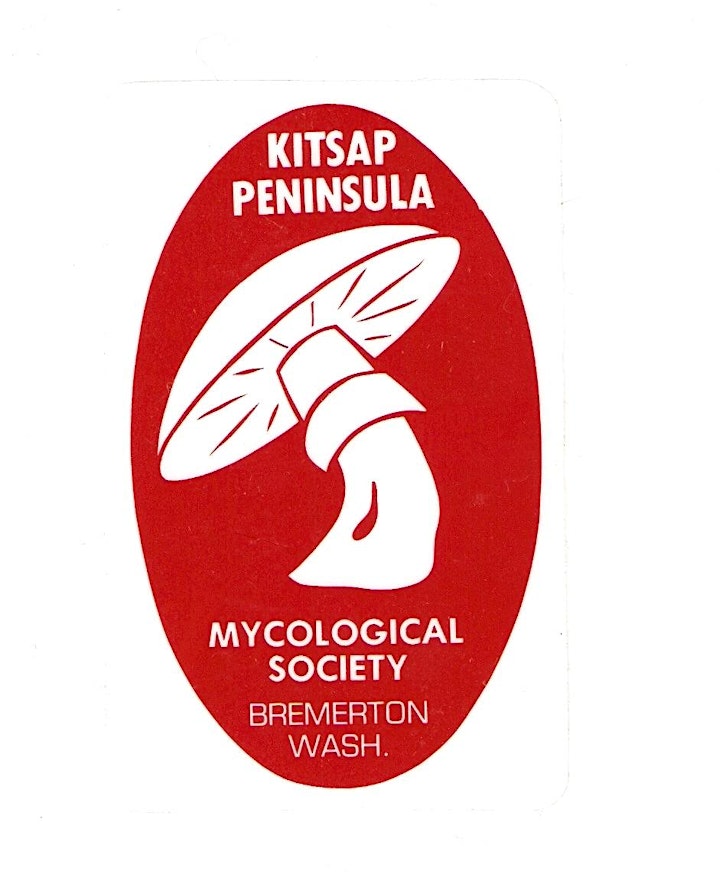 Accessibility
We work to ensure that all reasonable accommodations are in place so that everyone can fully participate and learn during their time on our campus. All indoor spaces and many of our outdoor spaces and field structures were built and are continually maintained to meet ADA code, adhering to WAC 51-50. Learn more about the physical accessibility of our campus here.
Service animals only, please.
Your health and safety, as well as that of our staff, is our first priority. Wearing a mask is optional and we are following all CDC and local state guidelines for your safety. If you are feeling unwell, please stay home and rest up! We care about you.
IslandWood Community Education is grateful for the support of the Fletcher Bay Foundation, which supports low-cost and free public programs on our Bainbridge Island Campus each year.