Creative (and Painless!) Photo Editing in Lightroom – LIVE w/ Jeff Carlson
Let Jeff walk you through Lightroom workflows that respect your time and focus on creativity.
Lightroom is one of the best photo editing ecosystems available, but Adobe doesn't make it easy on us. Is Lightroom Classic too complicated? Is Lightroom desktop too basic? What about the Lightroom mobile apps? And why upload photos to the cloud? From importing to editing to output, there are so many options that it's easy to put off editing for another day. But you went to all that trouble to go capture good photos—it's time to make them fantastic.
Jeff Carlson, the author of the new book Adobe Lightroom Course and Compendium (Rocky Nook), is here to make sense of it all. We'll walk through Lightroom workflows that respect your time and focus on creativity so you spend less energy on busywork and more on enjoying the process of creating great photos.
Covered in this class:
Decide which versions of Lightroom are best for you
Import images the smart way
Library management that isn't onerous
Photo editing essentials, from tone and color to Denoise
The power of masking
Incorporating the mobile apps into your workflow
Sharing your finished photos
Feel free to bring a computer and your images if you'd like, though they're not required. Jeff will also have some photos available to work on to follow along in real time.
Date: Saturday, January 13, 2024
Time: 9:00am – 12:00pm PT
Location: Kenmore Camera Classroom A
This class has a 4 person minimum. In the event the minimum is not reached, you will receive a notification 48hrs prior to class and you will receive a full refund. Refund policy: A refund request received up to 24hr prior to start time will receive a full refund. No Refunds within 24hr of class start time.
When registering for this presentation you agree to receiving emails regarding specials, upcoming classes and events. You can unsubscribe at any time.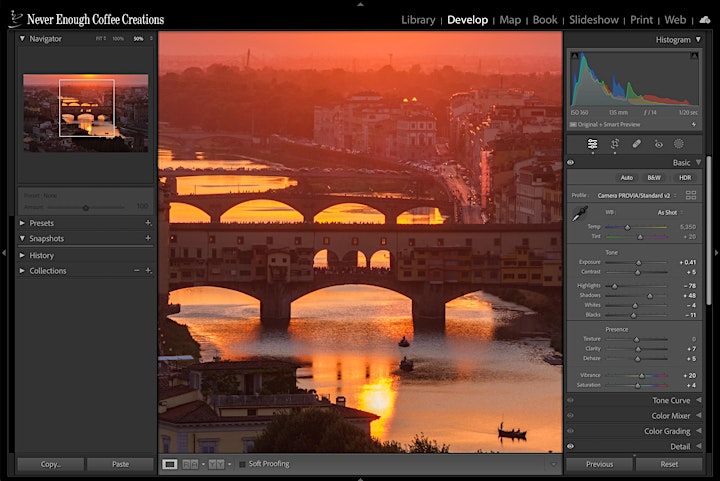 Author and photographer Jeff Carlson writes for publications such as DPReview, CreativePro, and Macworld, and is a contributing editor at TidBITS (tidbits.com). He is the author of numerous books, including Adobe Lightroom: a Course and Compendium, Take Control of Your Digital Photos, Take Control of Your Digital Storage, and Take Control of Apple Watch, among many other titles. He writes The Smarter Image newsletter that covers how AI/ML technologies are fundamentally changing photography. He also co-hosts the podcasts PhotoActive and Photocombobulate, and leads photography workshops in the Pacific Northwest. He believes there's never enough coffee, and does his best to test that theory.