Comedy Night Featuring Gabriel Rutledge
Get ready to laugh your socks off at Comedy Night Featuring Gabriel Rutledge, where this hilarious comedian will have you rollin!
Comedy Night Featuring Gabriel Rutledge
Get ready to laugh your socks off at Comedy Night starring the hilarious Gabriel Rutledge! This side-splitting event will take place at the fabulous Zanadu Studios in Federal Way, WA, USA. With his witty jokes and impeccable timing, Gabriel Rutledge is sure to leave you in stitches. Don't miss this chance to enjoy a night of non-stop laughter with friends and family. Grab your tickets now and get ready for a comedy extravaganza!
Doors open at 6, show starts at 7
21+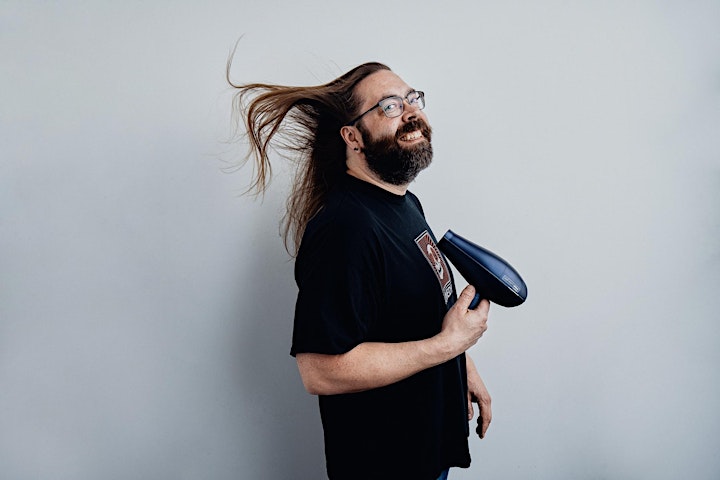 "Gabriel Rutledge is a quick thinking, fast talking, hard working badass." – Louisville Weekly
A past winner of both the Seattle International Comedy Competition and The Laughing Skull Comedy Festival in Atlanta, Gabriel has made numerous television appearances including Comedy Central's Live at Gotham, Nickelodeon's Nickmom Night Out, Laughs on FOX, and Inside Joke with Asif Ali streaming on Amazon Prime Video. He has also performed at the HBO Comedy Festival in Las Vegas and his Dry Bar Comedy Special "A Third of The Room" has been viewed millions of times online.
Gabriel has recorded 5 albums including his most recent "Good Luck in Court" which debuted at #1 on the iTunes comedy charts. He is also the author of the book "Happiness Isn't Funny:True Stories of a Road Comic."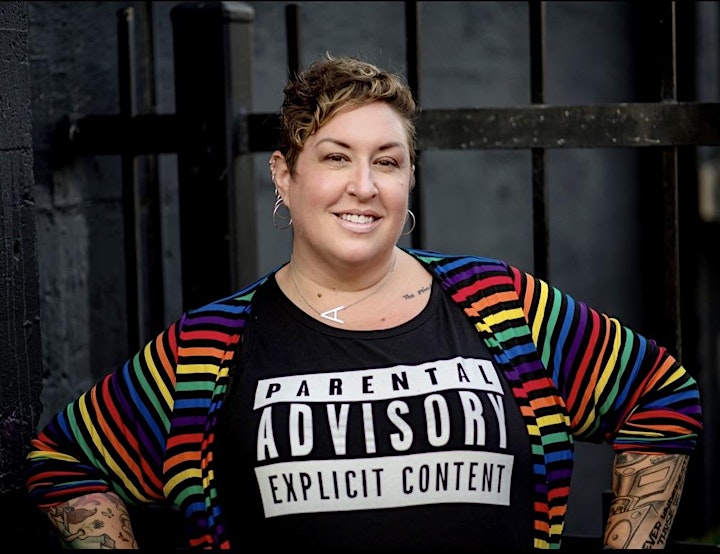 Allison Fine
Allison Fine is a Generation X'er and a PNW transplant from California who got into comedy to use her life experience, observations and opinions to give people a moment to destress in these crazy times we live in.
Her most important title is Mom of an adopted special needs young adult who doesn't laugh enough at her Moms jokes.
A former teacher and social worker, she also does political work, community and Union organizing with an emphasis on Queer and other marginalized communities. Allison is also a survivor of severe domestic violence, so she loves being able to find humor in her pain.
Although annoyingly cliche, she truly wants to leave the world better than it was when she was forced into it.
Credits include performing in the 2022 Detroit Women's International Comedy Festival, as well as shows in Philly, Chicago, Cali and Minneapolis, MN. She's opened for Nate Jackson, Gabe Rutledge, Cory Michaelis, Comedian Shang Forbes and more.
When she started in late 2021, Allison saw a need for more stage time for newer comics and created the Open Mic Collective PNW, a successful production collective that offers 12-14 mics and shows in the South Puget Sound as well as ImFine Ent., her own production company.
She also has a podcast, Old Heads, Young Minds, with her fellow comedian, Robert Pinner.
Casey McLain is a comedian from the Pacific Northwest who performs all over the United States. His smart but accessible sense of humor allow him to entertain people of all different backgrounds, and he has a family that he exploits for humor as much as they will let him. Casey has a podcast called Poor Sports, another podcast called Nobody Likes Casey McLain, a YouTube series called Road Hacks which features comedians golfing (poorly), and a YouTube comedy special called Baby Wait EP